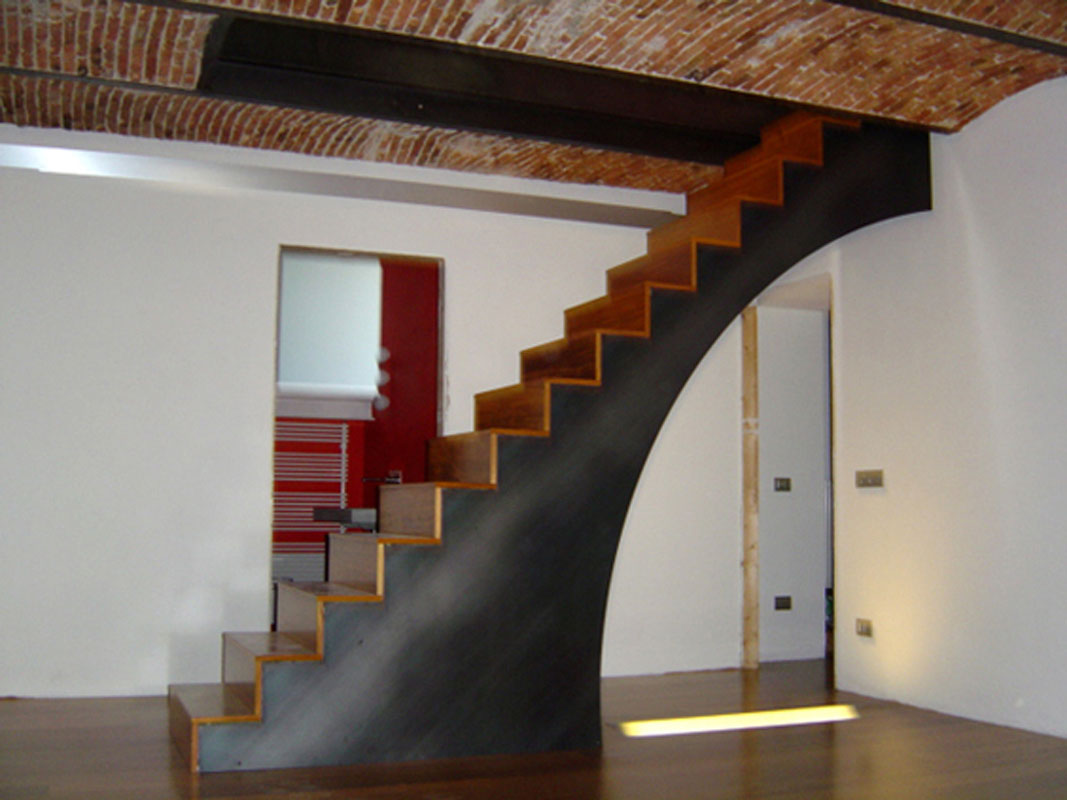 scala, parapetto, maniglia, bagno
Un nastro metallico che gira e si snoda, sale e scende, si raccorda su se stesso definendo il parapetto della scala o la maniglia del portone su strada dell'ex distilleria riprogettata da Annalisa Mauri.
Anche la scala di collegamento tra i due livelli è su disegno, struttura in lamiera di ferro cerata con alzate e pedate in massello di teak.
Infine, la scala che collega il box alla quota del living è su disegno anch'essa, vista la necessità di recuperare spazio: problema risolto con doppie alzate il cui svolgimento riprende il nastro di cui sopra.
staircase, parapet, handle, bathroom
Flat metal bars twist and turn, up and down and reconnect to create the stairwell parapet and the main door handle of the former distillery, redesigned by Annalisa Mauri.
The staircase connecting the two floors is also purposed designed and made in waxed iron sheets with treads and risers in solid teak wood.
Lastly, the customised stairs that lead from the garage to the living area solve the space problem with double risers that echo the movements of the flat metal bars described above.
type: staircase, parapet, handle, bathroom