loft – private residence erba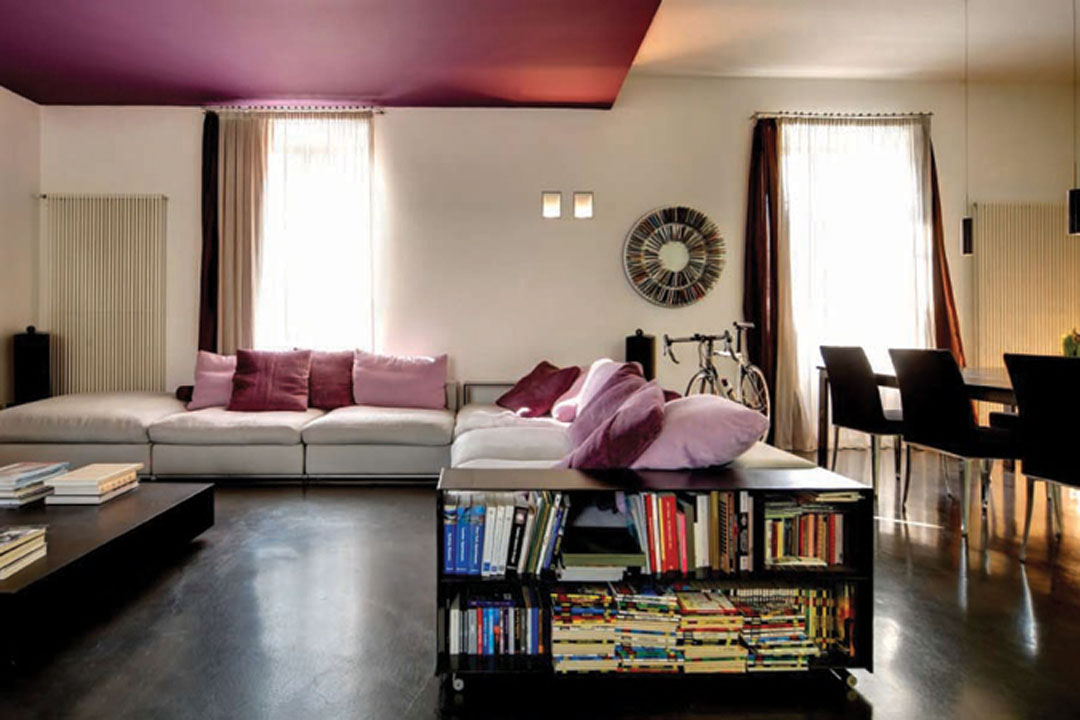 luci come scatole luminose
Ricavato in una ex distilleria, il loft risponde alla richiesta del committente: ampi spazi liberi, senza divisioni. L'unità si sviluppa su due piani, terra e interrato. Il progetto di Annalisa Mauri ha previsto il collegamento con un secondo edificio attiguo, da destinare a cucina e garage: quest'ultimo, interrato, è visibile da una finestra del living – il proprietario è un appassionato d'auto.
Al centro del living stesso, al piano terra, una scatola luminosa di legno e vetro veste lo spazio con una duplice funzione: bagno di cortesia ed elemento illuminante di tutto l'ambiente.
Il piano interrato, collegato da una scala su disegno, è destinato a un'unica, ampia zona notte con bagno integrato: di fronte al letto, la vasca a pavimento con sauna e idromassaggio regala una quinta particolarmente scenografica.
Anche il parapetto della scala è su disegno, come le maniglie delle porte: progetti identificati da un nastro di ferro che si piega e ripiega, a seconda dell'uso cui è destinato.
lights as light boxes
Created in a former distillery, this loft space fulfils the client's brief for large open plan spaces, with no divisions. The space develops over two floors, ground and lower ground. Annalisa Mauri's project has included a connection to an adjacent building used as kitchen and garage: the latter is situated in the lower ground area and is visible through an opening in the living area – the client is a car enthusiast.
In the centre of the ground floor living space a wood and glass structure, integral part of the décor, becomes a dual function light box: guest bathroom and lighting element for the entire environment.
The lower ground floor, connected by a purpose-designed staircase becomes a spacious open plan sleeping area with incorporated bathroom: in front of the bed a sunken bath with sauna and whirlpool creates a particularly striking backdrop.
The stair parapet is also tailor-designed, as are the door handles: these details feature a strip of iron that is folded and refolded, depending on its intended function.