folli follie jewellery store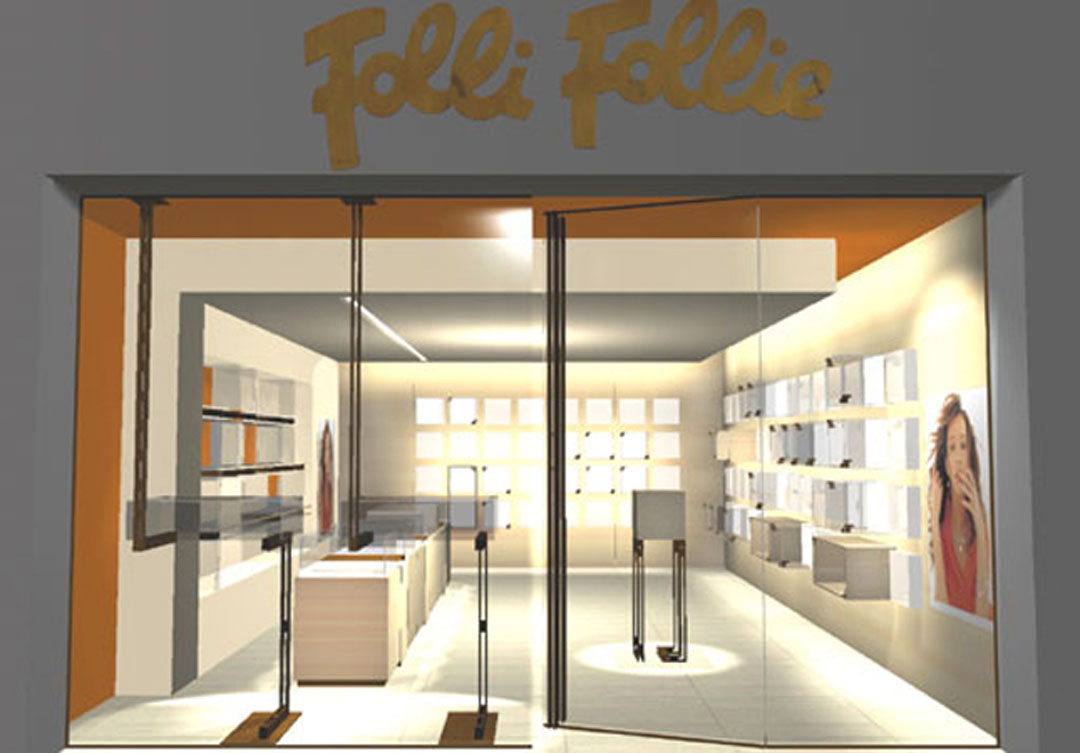 concept store: il progetto modulare
Flagship stores, corners, shop in the shops: dal negozio monomarca al piccolo corner, il progetto risponde alla richiesta di un concept declinabile a diverse tipologie di punto vendita.
Una serie di elementi modulari che rivestono le pareti possono essere applicati ai diversi spazi, componendosi in funzione delle esigenze di esposizione e di vendita, con grande flessibilità.
L'illuminazione, oltre a essere concepita per esaltare al massimo i dettagli dei gioielli, diventa elemento distintivo tra i moduli-contenitore (che s'illuminano) e quelli di rivestimento (che restano spenti).
store concept: a modular project
Flagship stores, corners, shop-in-shop: from monobrand shops to small corners in department stores, the project fulfils the requirement for a concept adaptable to different retail typologies.
A series of modular elements line the walls and can be adapted to different environments, arranged according to requirements of presentation and sales, with great versatility.
The lighting is not only conceived for maximum enhancement of jewellery details, it also becomes the distinguishing element between presentation modules (that light up) and the cladding modules (that remain unlit).
location: europe, america, asia
type: universal store concept