competition for the redevelopment of rocca square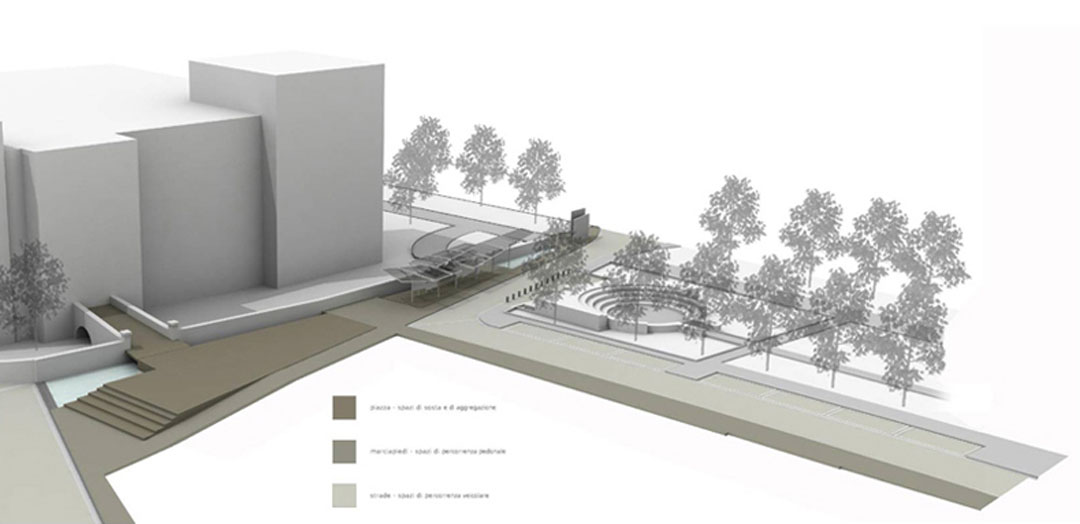 la piazza non è più sola
Uno snodo tra piazza Rocca e la rete viaria senza soluzione di continuità: è il tema del Concorso del Comune di Romano per risolvere una situazione frammentaria e disomogenea.
Il progetto di Annalisa Mauri ha previsto l'inserimento di pochi elementi di raccordo con una geometria che richiama le strade e le direttrici di questa porzione di tessuto urbano, unendone le diverse quote.
the square is no longer alone
An intersection between Rocca Square and the adjacent road network lacking in any form of continuity: this was the theme of the Romano Municipality competition for solving a fragmented and disjointed situation.
The project by Annalisa Mauri features the introduction of a few unifying elements with a geometry that echoes the infrastructure and trajectories of this particular urban area, creating a connection between the different levels.
location: romano di lombardia – bergamo