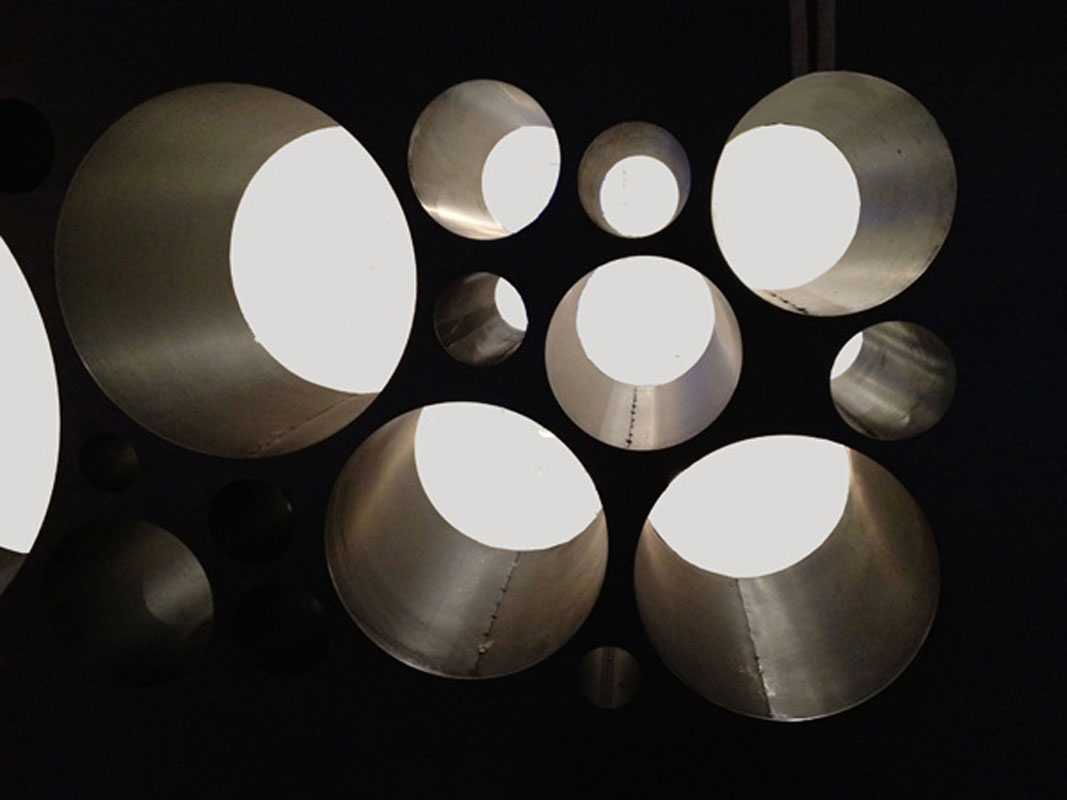 camino
Uno degli elementi disegnati su misura da Annalisa Mauri e realizzati per la penthouse in Notting Hill è il camino in lamiera di ferro: un pezzo unico lungo quasi 5 metri pensato per raccordare la scala alla bocca del camino stesso e al contenitore forato destinato alla legna (e non solo).
La polifunzionalità degli arredi è una delle caratteristiche della sua idea di architettura, non solo bella ma fruibile.
fireplace
One of the custom-made elements designed by Annalisa Mauri for the penthouse in Notting Hill is the sheet metal fireplace: a single, continuous unit, nearly 5 meters in length, conceived as a connection between the staircase, the fireplace opening and the perforated section for storing wood (and not only).
Versatility of furnishings is one of the characteristics of Annalisa Mauri's design, beautiful and functional.