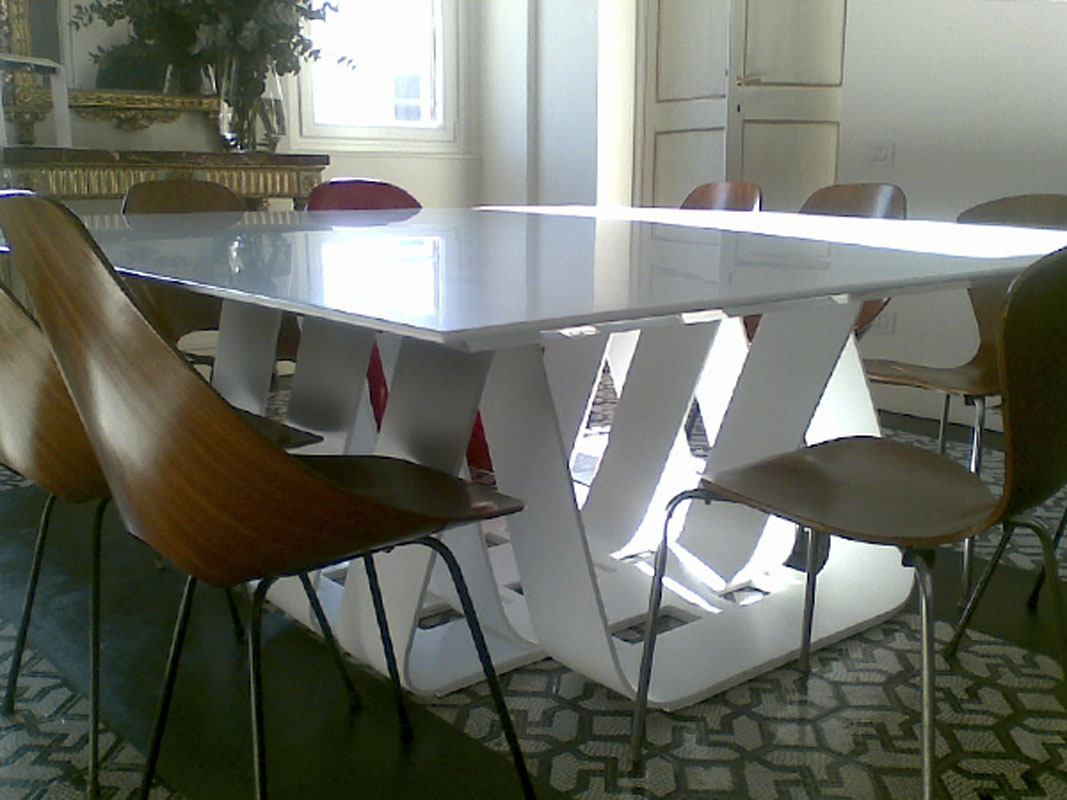 libreria e tavolo
Il grande tavolo con base e piano in Corian nasce su disegno: il tema dei pieni e dei vuoti tipico dei progetti di Annalisa Mauri ricorre nelle grandi fasce della base, svolte armoniosamente in un apparente contrasto con la statica solidità del materiale scelto.
Struttura con lastre di Corten e ripiani in noce canaletto per la libreria, moderna citazione anni Cinquanta, sempre realizzata su disegno.
bookshelf and table
The large table with base and surface in Corian is purpose designed: the theme of solids and voids, typical of Annalisa Mauri's projects, is featured in the wide bands of the base, with harmonious curves that appear to contrast the static solidity of the chosen material.
The bookshelf, also purpose designed, is made with Corten supports and shelves in canaletto walnut, creating a modern revisitation of the 1950s.
type: bookshelf and table design