apartment in campo dei fiori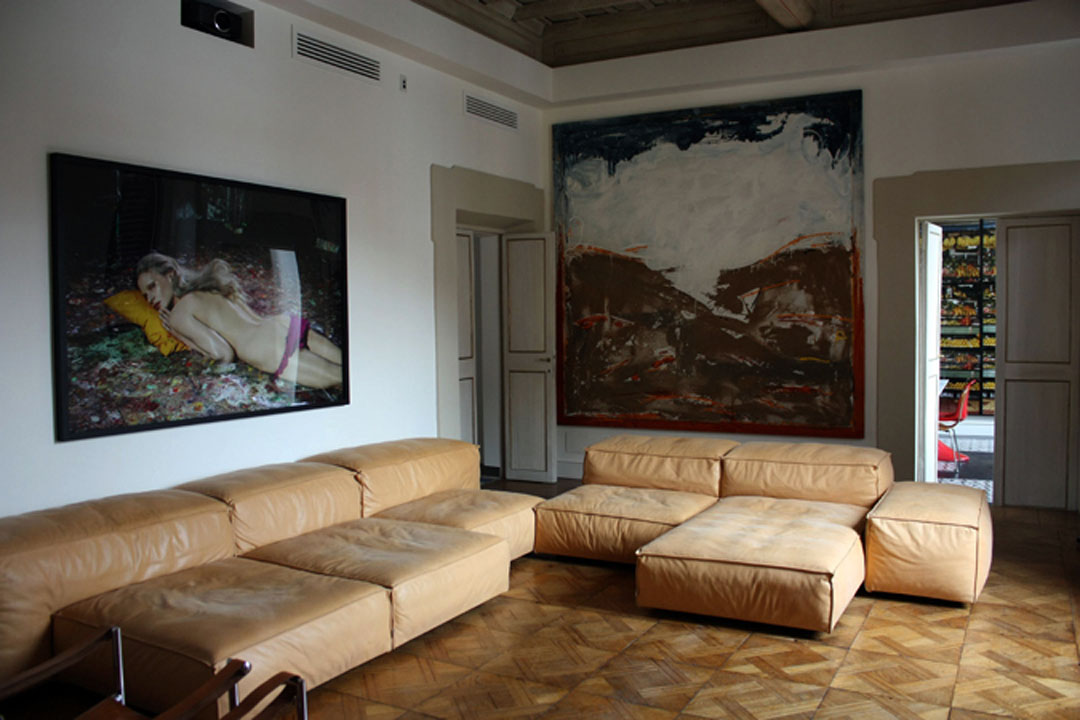 ristrutturazione tra antico e moderno
La ristrutturazione di questo appartamento d'epoca nel centro storico ha rispettato l'originale distribuzione degli spazi, leggermente modificata solo in virtù di un riassetto più funzionale.
Le porte antiche in legno dipinto, i parquet intarsiati, i soffitti a cassettoni amplificano lo charme nel contrasto con l'estetica lineare dell'intervento di Annalisa Mauri. I pezzi unici disegnati ad hoc (tra cui il grande tavolo in corian), la cura nella scelta dei materiali (l'onice che riveste il bagno padronale, il recupero di legno antico con gli stessi decori per le porzioni di pavimento da sostituire), costruiscono ambienti equilibrati, colti, ricercati.
Le opere e le fotografie alle pareti – il committente è un collezionista – diventano parte integrante dello spazio che è un tutto armonico, una galleria d'arte non solo da ammirare ma da vivere.
renovation blending antique and modern
Renovation of this period apartment in the historical centre respected the original layout of the spaces, with only marginal modifications made to obtain a more functional layout.
The antique doors in painted wood, the inlaid parquet flooring and the wooden panelled ceiling, amplify the charm by contrasting with the linear aesthetics of Annalisa Mauri's intervention. The unique, custom designed pieces (among which the large table in Corian), the attention given to the choice of materials (onyx cladding in the master bathroom, salvaged antique wood to replace worn sections of flooring), a brought together to create balanced, enlightened and refined environments.
The artwork and photographs on the walls – the client is a collector – become integral part of this harmonic space, an art gallery not just to be admired but also to be lived.